JOIN OUR AFFILIATE PROGRAM TODAY - SIGN UP NOW!
Earn Commissions for Referrals. It's easy and free to join. Get up and running today.
Our Affiliate Program is very competitive and provides high customer commissions. This means you can earn commissions every time your referral makes a qualifying purchase of our products from AlpStories.com. Choose our high quality products to advertise to your customers. Whether you are a large network, content site or blogger, we have simple linking tools to meet your advertising needs and help you monetize your web site.
Use our Site Stripe toolbar to easily add links and for a quick view of your earnings: Link to any Page.
Navigate to any AlpStories product details page and capture the links directly from page you are viewing. You can even build short links from the site stripe toolbar. Share on Twitter and Facebook Post a quick update to Facebook or Twitter with a link to the AlpStories page you are viewing.
Get started and SIGN UP NOW
View earnings summary, see your earnings report from your toolbar.
We look forward to partner with you.
YOUR ALPSTORIES TEAM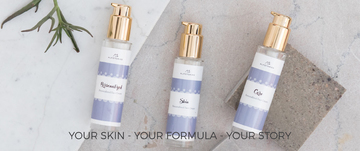 You Win - Happy Skin!
The World's freshest Beauty Products - Made by You!
#organic #personalized #cruelty free